Wednesday, October 2, 2019 / by Zach Obrigewitch
The year is 1908...


The first Mother's Day was celebrated, construction of the Titanic begins, and Henry Ford introduced the first Model T. The growth of the nation and the world lead to many breakthroughs that drastically impacted the way of life. Such growth could be felt in the home, when families would peel through the daily newspaper. Advertisements for this, that, and the third fill the pages to entice families to buy.


It was also during this time that a Midwest company, Sears, Roebuck and Company started to create a revolutionary business model. They discovered that if they ship building materials straight from the factory, it drastically cuts costs. This model lead to the first ever catalog issued for houses, Book of Modern Homes and Building Plans. This gave people a one-stop-shop to the materials needed for 22 home designs.

The lumber would arrive via train, and you could begin construction. It included everything down to the varnish. Base models may not have even had an inside bath, but those were just the times. Imagine today, constructing a five-bedroom home for right around $2,000. Let's take a look at 10 homes that could have been bought from these catalogs.
Number 1: The Magnolia
This one is for the big spenders. Just check out the grand entrance and courtyard! There is no doubt that in today's market, if this home sat on the right lot, It could go for a million dollars. The first floor rooms even have nearly 10 foot ceilings. The price does not include the cement for foundation, so the buyer would also have to take that into consideration. Imagine sipping your morning tea in one of the open Terraces'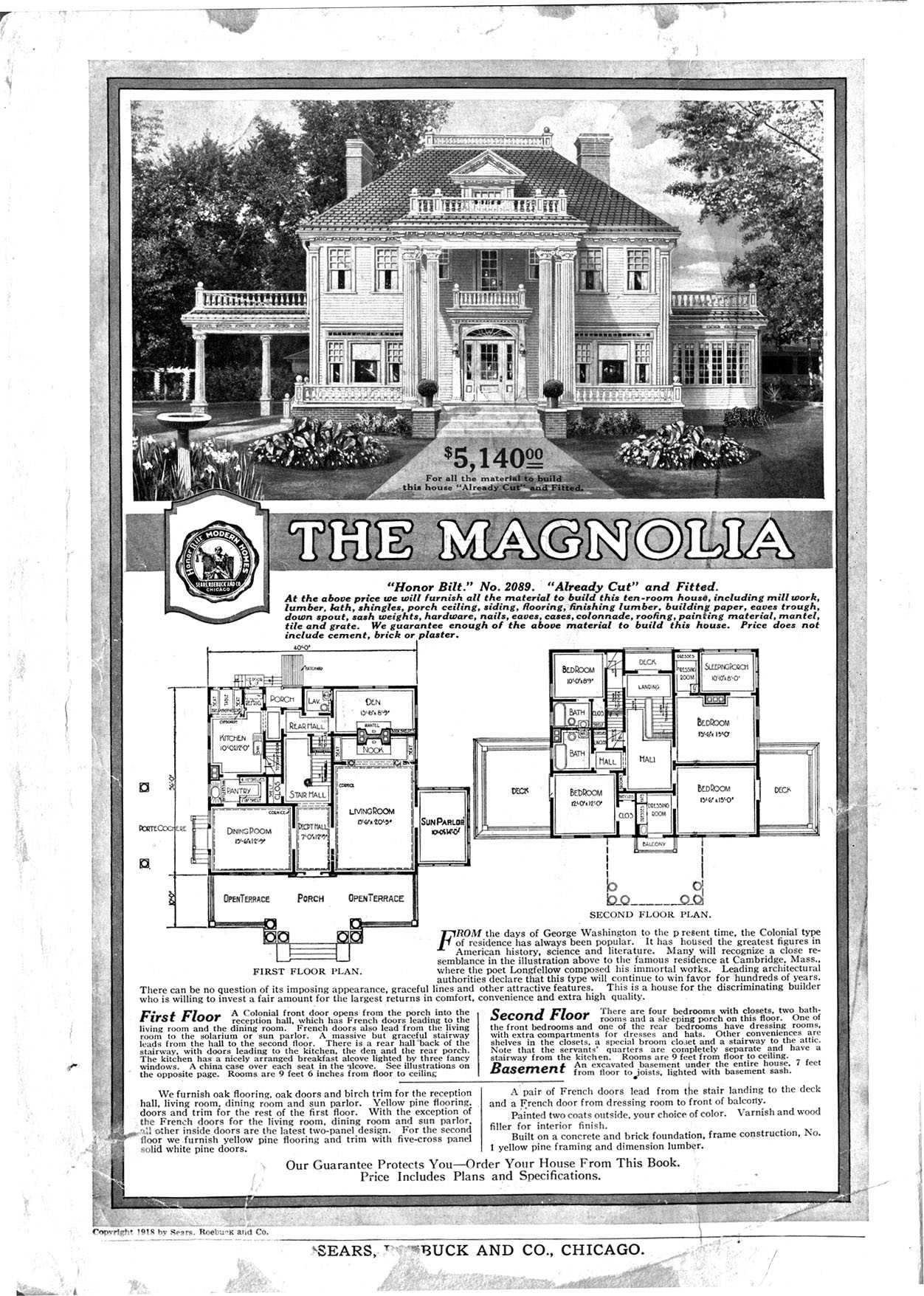 Number 2: No. 145


Here is a colonial-style with a wrap-around porch that is priced modestly. This home would have looked great on a lot overlooking a wooded area, or even the rolling sea. It's interesting how the chimney is encased in the roof. Today, $1,200 would barely get you the front door!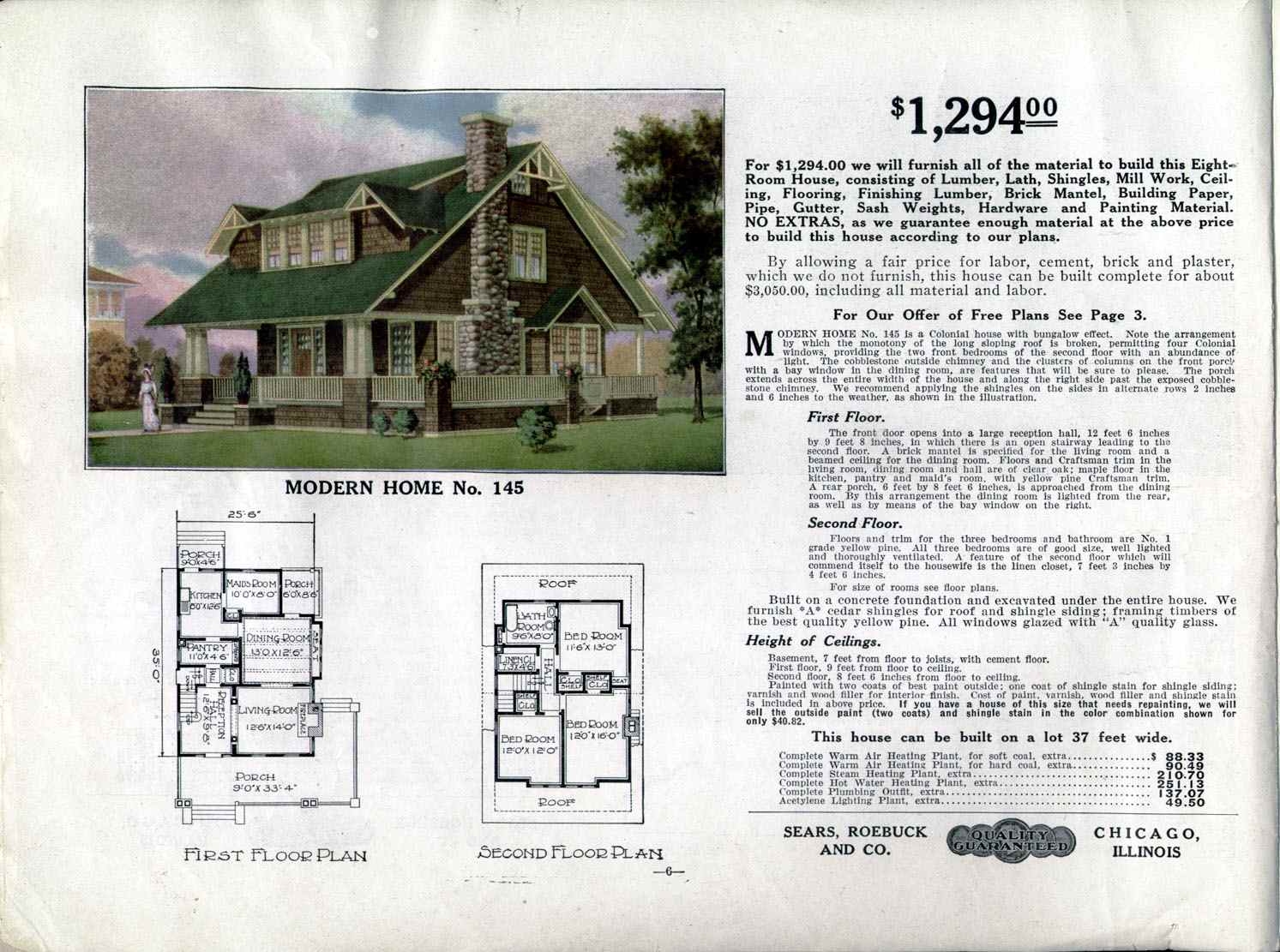 Number 3: The Ardara
This model was offered in 1915. It was a bungalow with many artistry dashes incorporated. No-money-down financing was offered, as well as the first forms of mortgages. The craziest fact about this home is that to add the garage, it cost a mere $300 extra. If this doesn't remind you of grandma's house, I don't know what does.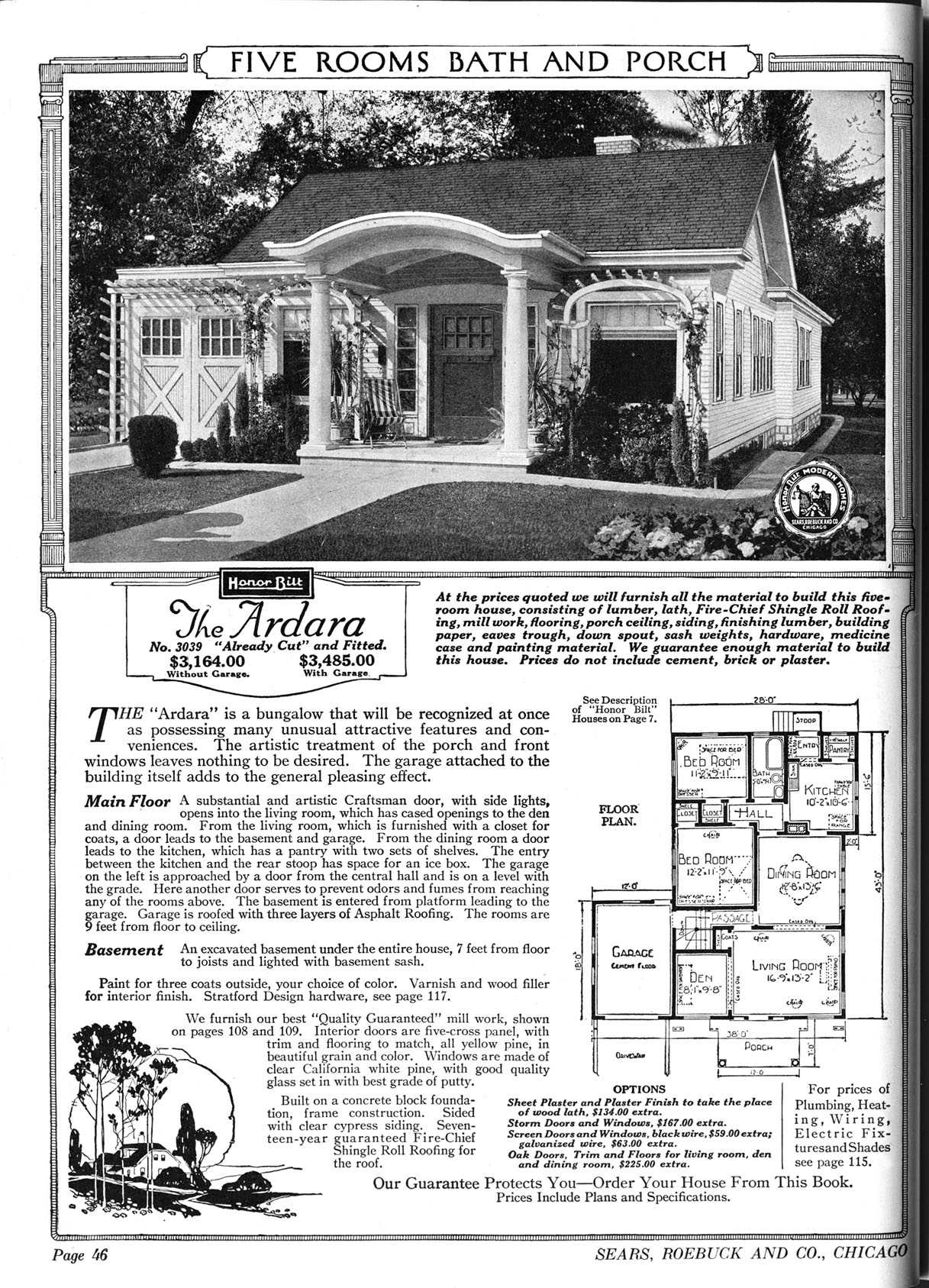 Number 4: The Hathaway
The Hathaway looks like something out of a fairy garden. The large living room would have been perfect to host a roaring-20's party. Honor Bilt supplies materials to give rooms like the kitchen more detail and charm. The "fire-chief" roof isn't something you see too often anymore either. This home has Octoberfest running through it's walls.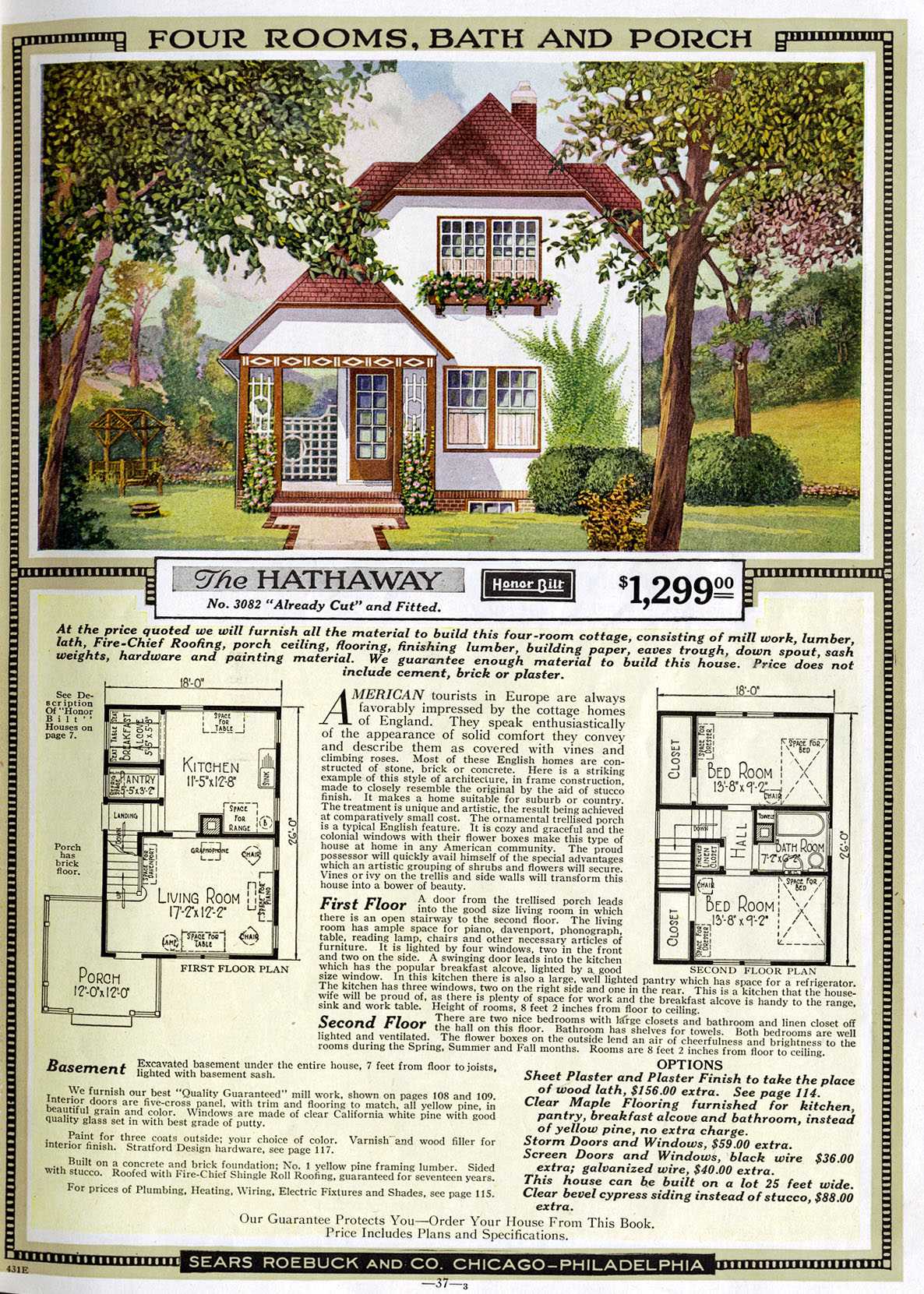 Number 5: The Rodessa


Here is a charming rambler for you. There is a difference between price and value, and this home is valuable. This home would have been comfortable in the winters, and easy to clean! It's simply amazing how there is a $24 difference between bathroom and no bathroom.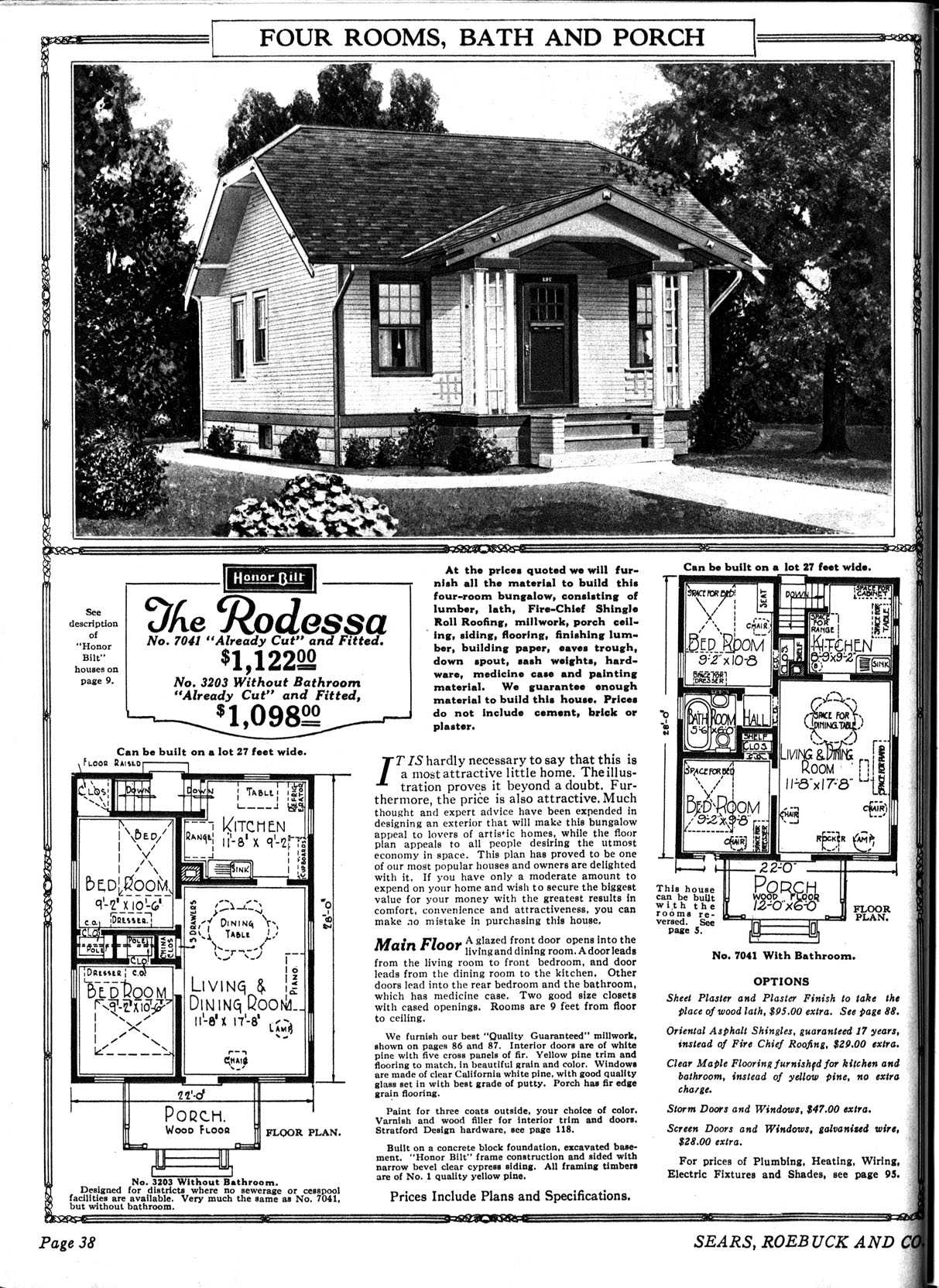 Number 6: The Hillsboro
The tavern-look of this home would have made it an enticing buy. This home has an ornamental feel to it, and the triumphant chimney would be the talk of the neighborhood. It would sure be nice to have a monthly payment of $55!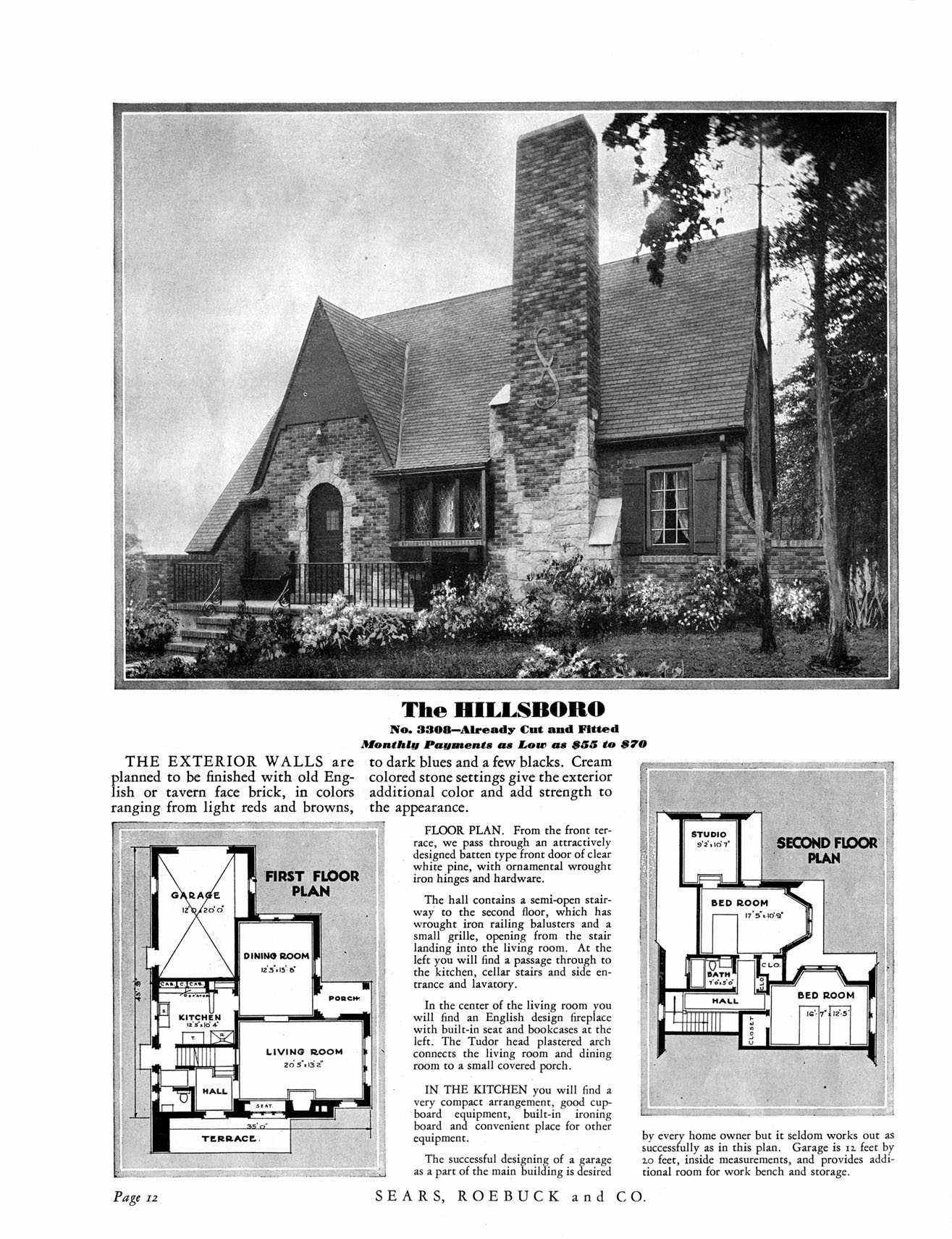 Number 7: The Elmhurst
This home could be the sit for a family sitcom. The builder could use different colors of bricks to finish it off, and could all be done for a sweet monthly payment. Another interesting feature of this build is that there is a dining room, and a breakfast room. Breakfast is so important that is needs it's own room!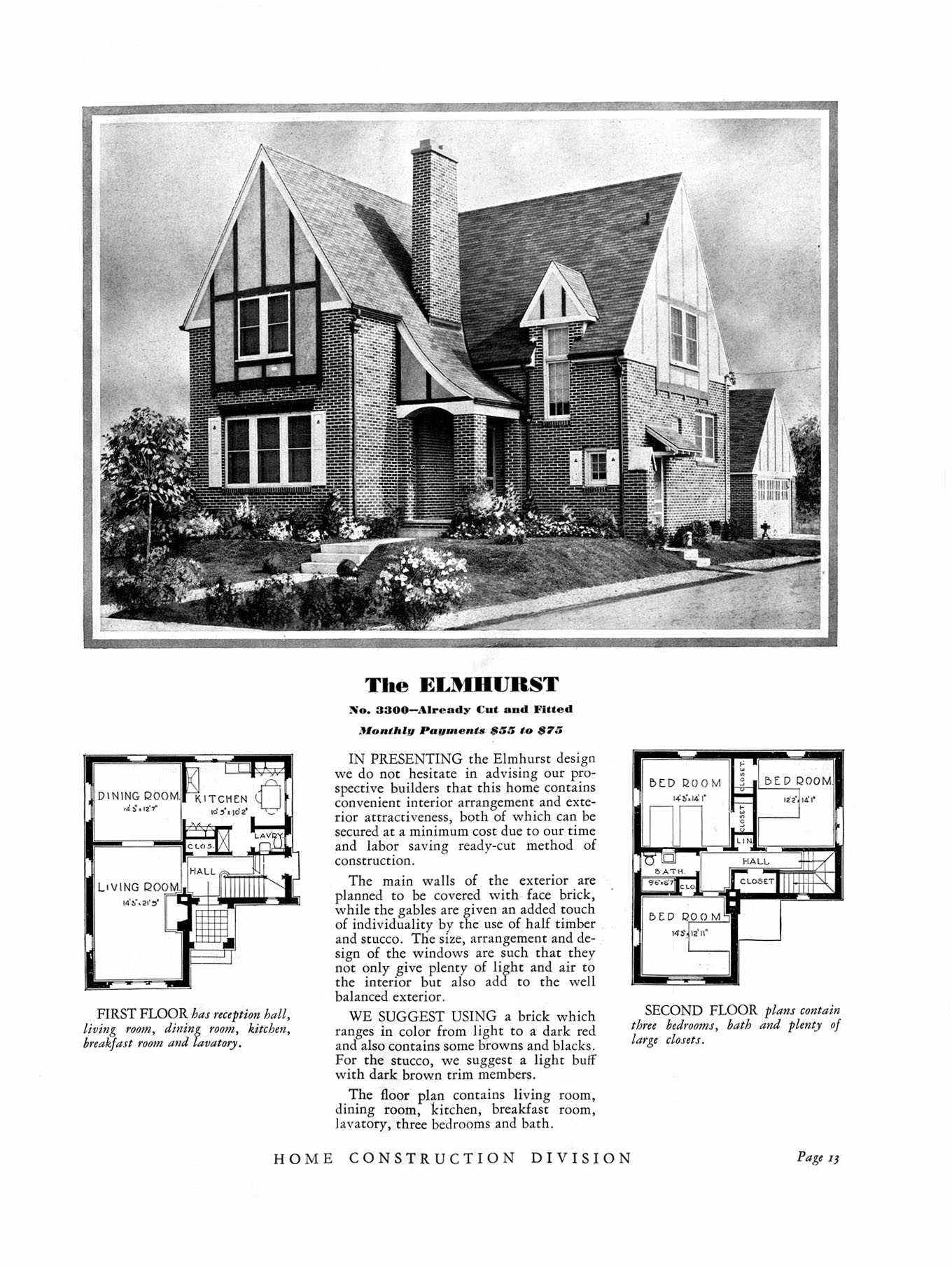 Number 8: The Torrington
According to the description, men and women would have equally loved this one! The symmetry gives this design award-winning curb appeal. Colonial style homes are usually grand in many aspects, and this one holds true to that legacy. Four bedroom homes easily go for six figures in today's market, but these were the good ol' days remember.
Number 9: The Yates


Is this the 70's or the 30's? This home had a more modern look of the times, and showcased a 3-D floor plan. Cottage-style homes are sure to catch the eye's of passing people. Once again, this home has a nook, which is something that is rare to find in modern builds. Sears lays it out clear that you could grow into this house, finishing more rooms as more money is set aside.