Wednesday, February 27, 2019 / by Zach Obrigewitch
In few instances, debt may work in your favor.
You know the old adage, "spend money to make money," So if you are planning on obtaining a business loan, or a mortgage, you can use the debt in your favor. With that being said, your credit health needs to suffice the requirements set forth by the financial institution in order to obtain the sum of money. In 2017, FICO (originally Fair, and Isaac Company) stated that 11.7% of Americans had poor standings with their credit score. Increasing your credit score is as much a mindset, as it is a skill set. Here are a few easy steps, that if you buy in, can increase your credit score/history, allowing you to conduct larger financial decisions.
1. Eliminate small credit card debt.
What we like to call "clothing credit" this has to be the first to go. Credit lines through places such as retailers (department stores, electronics, furniture) can be easy to get into, but tricky to get out of. If your monthly budget is already tight, and you have to account for a couch and TV payment, it will be hard to build any amount of cash for down payments in the future.
These payments can be easy to let slide, for one month, than another. Your credit health will begin to dwindle until you take action. Your goal will be to attack this debt first, like a lion stalking a gazelle on the Sahara. This takes "stealing from Peter to pay Paul." The easiest thing to cut out in a month is your entertainment spending (yes, this includes eating out). Something as simple as eating at home can free up funds to toss at this small credit card debt. Trust me, eating at home isn't all that bad, and your credit score will thank you.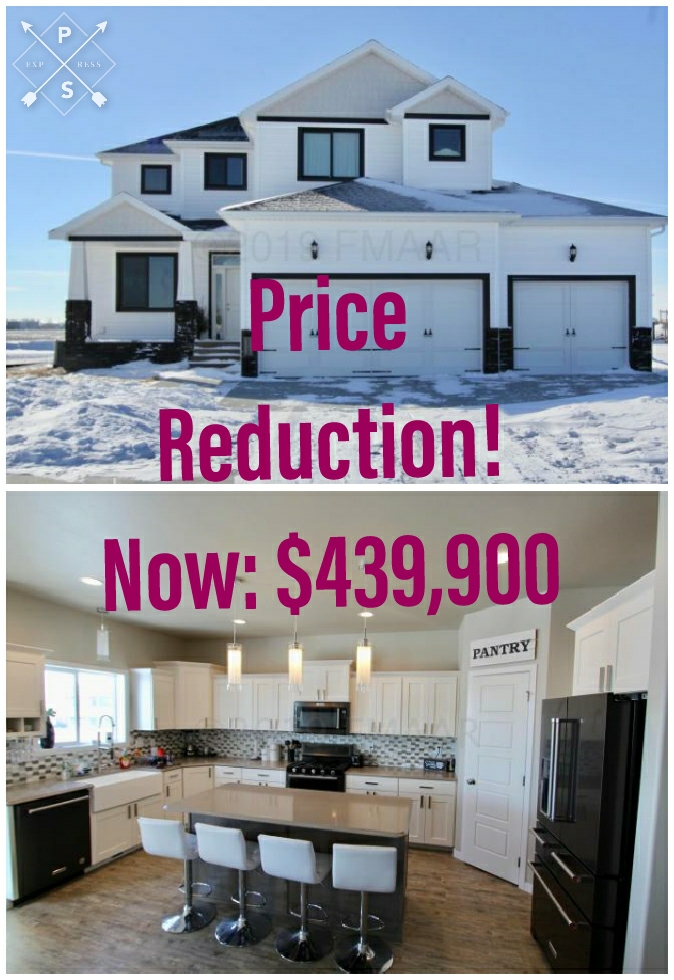 ***4303 23rd Ave. S. Moorhead, MN 56560. Call 701-261-9036 for a showing today!
2. Find yourself a "bill calendar"
A sure-fire way to increase your credit score is to never miss another payment. If you are already on your phone, check the app store for countless bill reminder and money-tracking apps. You will become excited when you see a dashboard of your money, and how to organize your month for success. If you are like me, seeing is believing. When you can visualize your debt and budget, you will know when you can afford double/triple payments on piddly consumer. These apps are free, and once again, your credit score will thank you!
Great "bill calander" apps that go highly recommended are:
Prism

Cozi

Mint

Google Calendar
3. Avoid new, shiny credit accounts.
If you think window shopping is fun, we are right there with you. Sometimes our eyes tend to get bigger than our wallets. Many big box stores require their sales associates to get X amount of credit cards per day. If you strive to increase your credit score, so that one day you can buy that dream home, it is vital that you tell these people no. Credit only helps you buy things that you truly cannot afford. This doesn't mean that you should treat sales associates impolitely, just know that their credit pitch is inevitable.


4. Create, and commit to having a "rainy-day fund."
Now a rainy-day fund is completely different than a savings account. This is a fund that you will not be touching at all. The philosophy behind this is that there is no point in saving money if your goal is to build credit, and ultimately become consumer debt free. This rainy-day fund should be at least one thousand dollars. It is set aside to cover emergencies such as car problems, home repair, and family illness'. If you treat this emergency fund sacred, it will lead to the ability to once again make double/triple payments. Create your rainy-day fund by cutting on entertainment spending, and pay yourself first out of each paycheck, until the funds are established.
5. Stay away from credit monitoring services.
Let's work on the solution instead of monitoring the problem. Services such as CreditKarma, and TransUnion Credit Monitoring do offer great services, but at the same price as another monthly bill. If you subscribe to these services without actually changing your poor habits, you are just wasting money. These services cost around $30 dollars a month, which is money that can be used to pay off more past-due bills. These services are only informative, and they solve nothing until you actually organize your finances.